Students used to getting up close to the Bronx River recently learned a lot by looking at it from afar.
On an unseasonably warm Veteran's Day, with schools closed and a free day stretched out in front of them, 24 Rocking the Boat boatbuilders, environmental scientists, sailors, and their Program Directors hit the road. Their destination: three wildly different Westchester County parks. Their dual goal: enjoy nature together and learn more about their beloved Bronx River by leaving the Bronx!
The first stop was Ward Pound Ridge Reservation, the largest park in the county at over 4,300 acres. Students had their choice of nature trails featuring a meadow, the Cross River, a rock shelter known locally as the Leatherman's Cave, and an overlook with a view of the Cross River Reservoir. Here students were enticed to imagine the direct connection between this wilderness and their own kitchen sinks an hour to the south. The Cross River they just skirted runs into the Muscoot Reservoir, then New Croton Reservoir, and the New Croton Aqueduct where it enters the Bronx and collects in the Jerome Park Reservoir, the last pause before faucets throughout the Bronx.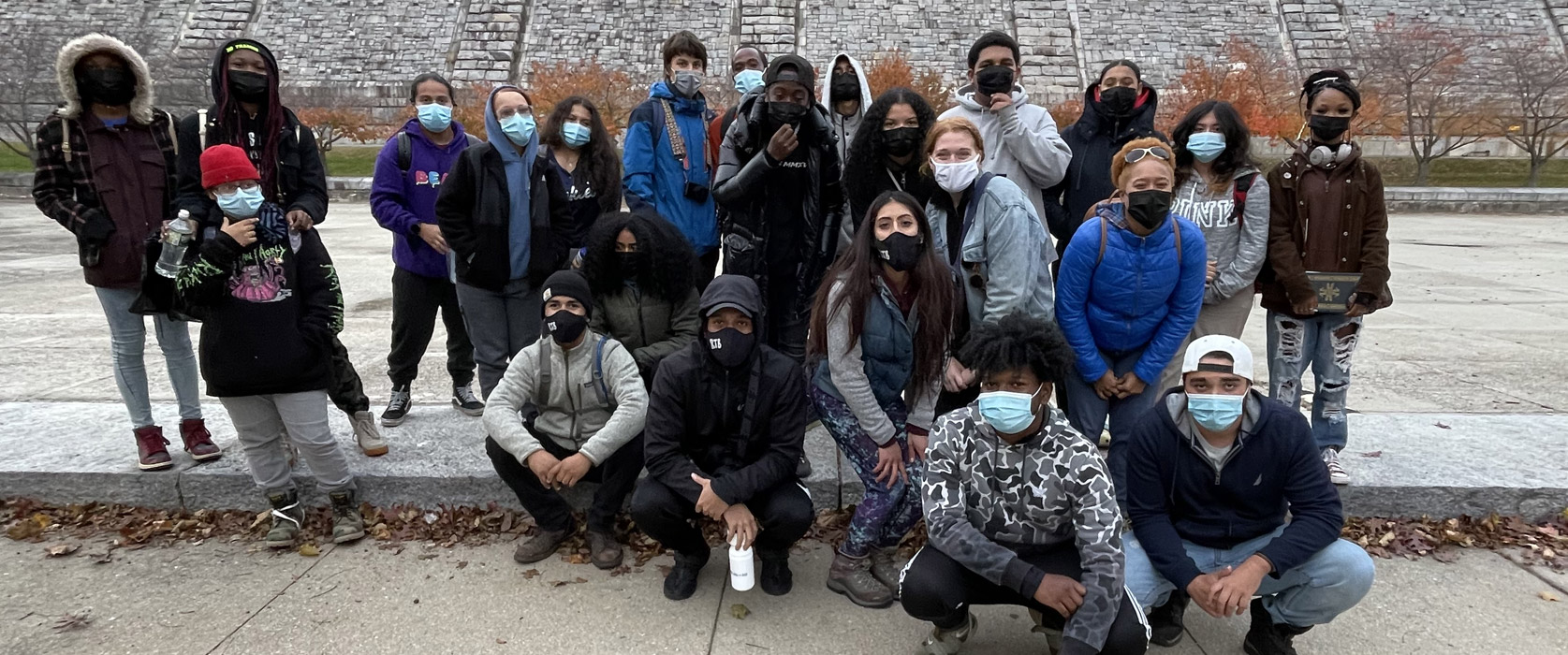 After picnicking together, students and apprentices split up for the second half of the day. Program Directors J. Felix Etcetera and Kris Mielenhausen and their apprentices headed due west to Muscoot Farm, an open-air museum that interprets life on an early 1900s dairy farm. The most stunning chapter they learned from the 140-year-old farm's history was that in 1897, New York City took—didn't pay for, just commandeered—160 acres of Muscoot land to be transformed into a reservoir. Students from Hunts Point, itself a community suffering from a range of environmental injustices and so many other systemic inequities, have a unique capacity to appreciate the plight of the communities sacrificed for the benefit of the New York City Water Supply System.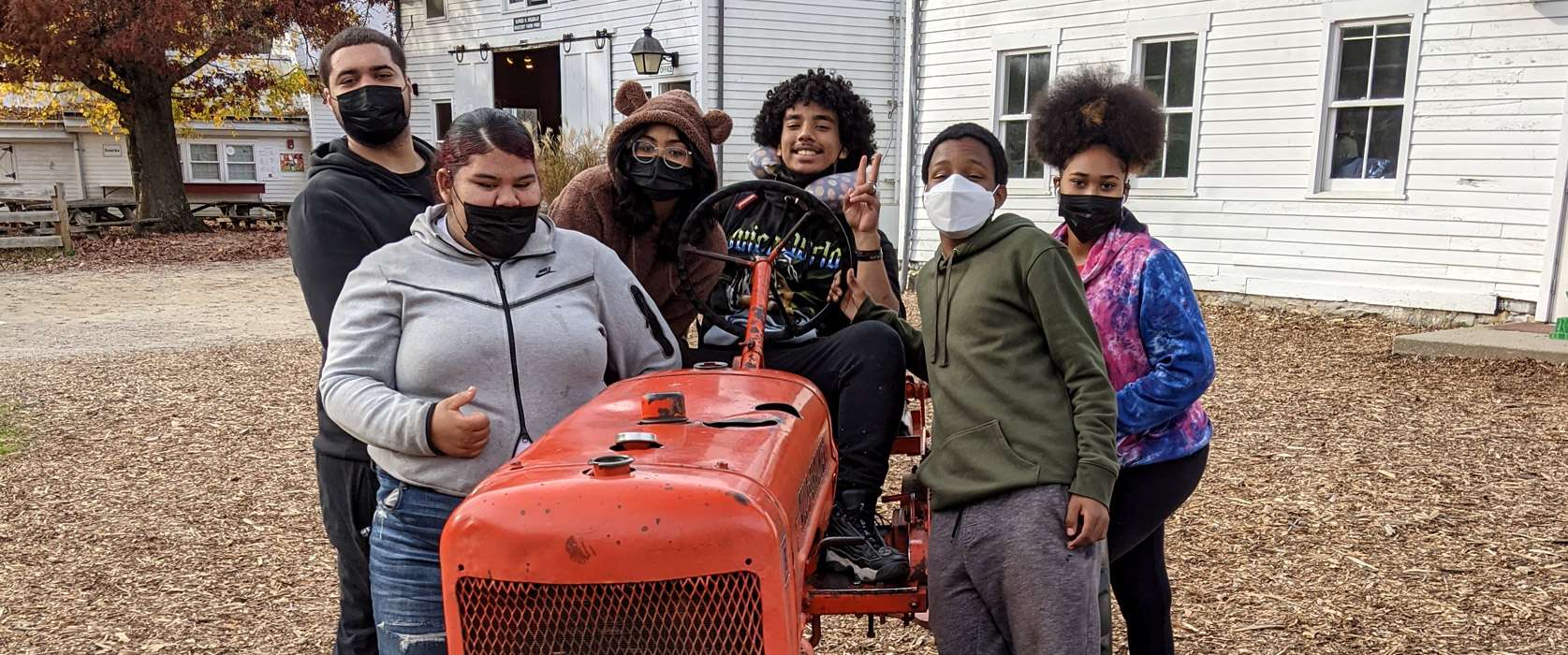 For their part, the students, who live 24 miles downstream where the Bronx River ends, visited the Kensico Dam in Valhalla, where it begins. After climbing more than 250 steps to reach the top, Program Directors Jasmine Benitez and Manny Roman and their group took in the view and considered some of the positive and negative environmental impacts of dams.
They are not done exploring, however. The last trip of the year will take participants the furthest distance: to Frost Valley YMCA in the western Catskills for the culmination of their study of the New York City water supply and watersheds and a weekend of outdoor fun.
Check out our Fall 2021 photo album to see images from other recent trips beyond the Bronx including a fishing and birdwatching expedition on Long Island, and a kayaking foray on Queens' Jamaica Bay.
Rocking the Boat is grateful to the Catskill Watershed Corporation for its generous grant towards the Frost Valley excursion.