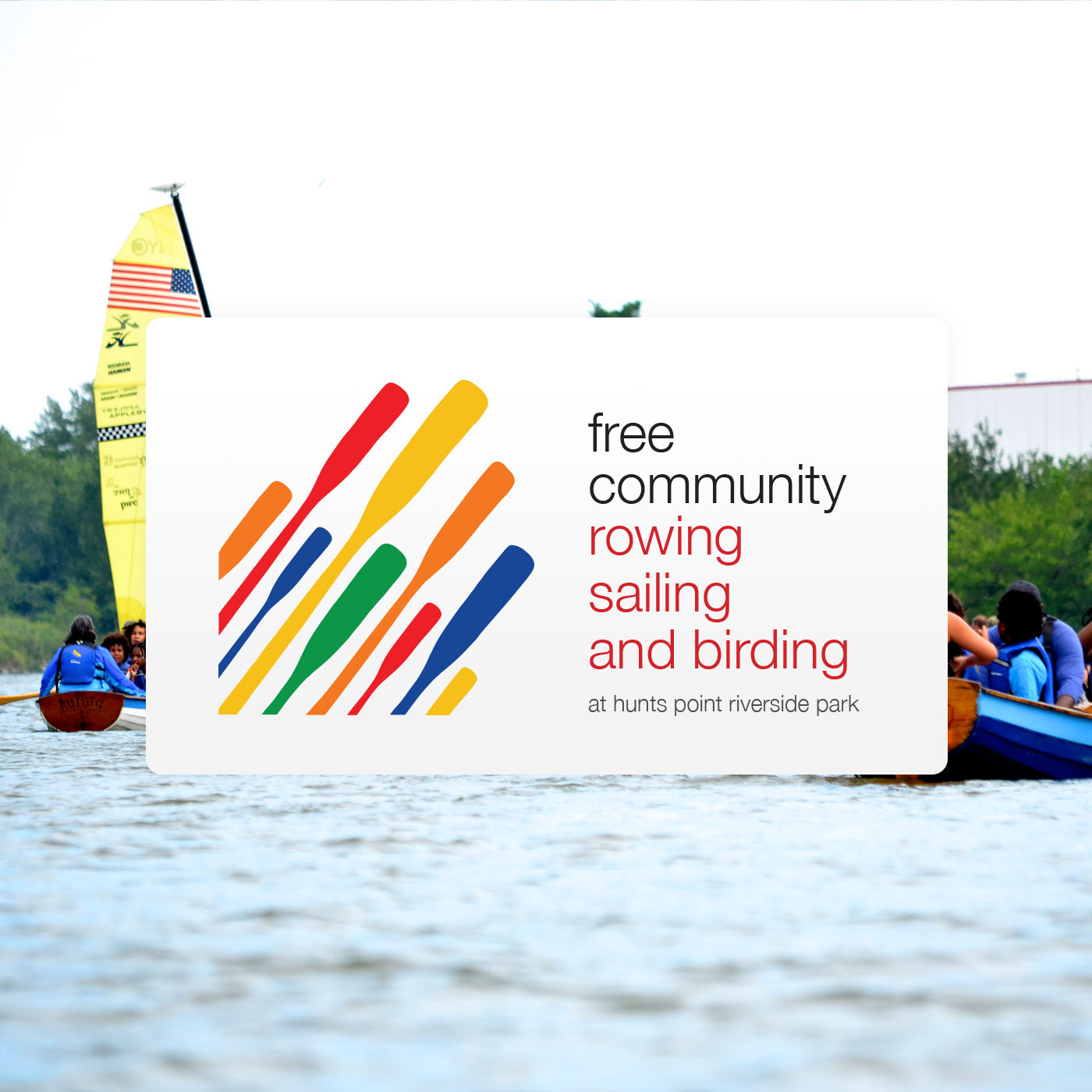 hunts point riverside park
lafayette avenue and edgewater road
bronx, ny
hunts point riverside park
lafayette avenue and edgewater road
bronx, ny
may 27 through september 2
sailing

saturday,
june 17
saturday, july 8
saturday, july 22
saturday, august 5

birding

every other saturday, starting june 3 until august 26
1-5pm
No reservations are required. All participants must sign a liability release waiver and waivers for children 17 and under must be co-signed by a parent or guardian. All programming may be cancelled due to inclement weather. Check rockingtheboat.org for cancellations due to inclement weather.
Community Rowing allows New Yorkers of all ages to explore the Bronx River aboard student-built wooden row boats accompanied by Rocking the Boat staff who give them a chance to go rowing and introduce them to the beauty of New York's only fresh water river.
Community Sailing offers the unique opportunity to sail on the Bronx River. Over five weekend days throughout the summer, the general public is invited to board Rocking the Boat's fleet of catamarans and sail with Rocking the Boat's high school Sailing apprentices.
Community Birding brings birdwatching to the shores of the Bronx River. Participants identify and learn about local species with the guidance of knowledgeable guides. Binoculars, spotting scopes, and field guides will be provided.