Terrell Smith
Wealth Management Business Manager and Rocking the Boat Alumnus
"Anytime there's an icebreaker at work, I'll say, 'I used to build boats.' Who can top that?"
For Terrell Smith, work since August, 2018, has been with Morgan Stanley in Manhattan, most recently in a Business Management role on the Investment Platforms team. He spends long hours poring over spreadsheets and pushes himself to meet business targets. So much more than a conversation starter, Rocking the Boat's former boatbuilding shop in a storefront on East 174th Street was an ideal training ground for this work, and the time he spent there in high school helped him get on the path to where he is now.
"Lots of people I've worked with don't know how to start and complete a project. But at Rocking the Boat, we always kept our eyes on the big picture, as in, 'At the end of this project, we needed a working boat!' As the oldest of five, I was used to going my own way. The Boatbuilding Program is where I first practiced being a team player, relying on others. I left the program in 2007, but I still use those skills every day. I am constantly teaching my team the lessons I learned at Rocking the Boat."
From Rocking the Boat, Terrell entered a Year Up professional development program that led him to a career in banking. "Rocking the Boat gave me confidence. Once you see what you can do, you want to challenge yourself." Any one of his formative moments could be another icebreaking, opening line, "My first camping trip was in the woods behind Pete Seeger's house."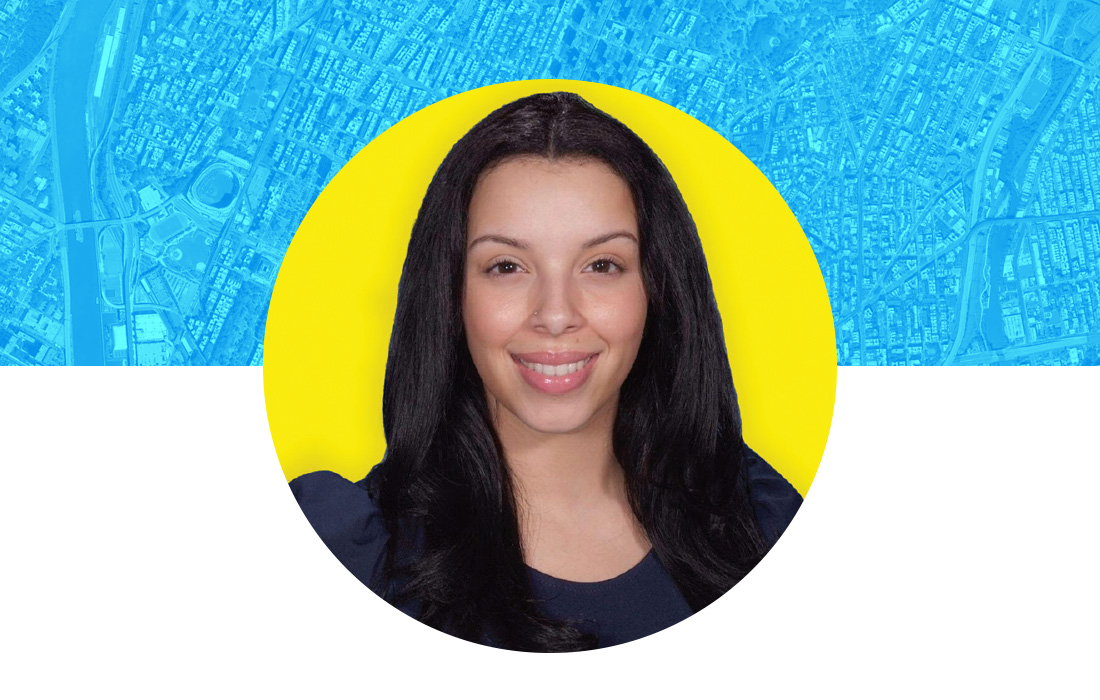 Stephanie Jaquez
Attorney and Rocking the Boat Alumna

"I love the Bronx, I am a Bronx girl. But the Bronx is a tiny part of this humongous world."
After Stephanie Jaquez graduated from high school and Rocking the Boat's Environmental Program in 2008, she remained just a stone's throw away. Anita, a member of our social work staff, helped her land a receptionist position with a produce wholesaler in the Hunts Point Terminal Market, right next to Rocking the Boat's headquarters. After 10 years she had risen to become general manager of the business and was raising her daughter. She continued to aim higher. Attending CUNY Law School at night, graduating in January, 2020, sitting for the bar in February, and immediately beginning her legal career as a staff attorney at Brooklyn Defender Services. "I still use the same email and resume format that I created when I was in the Job Skills Program!"
Five days into the job, the COVID-19 pandemic closed the offices but, as usual, Stephanie persevered. She learned the ropes remotely and, driven by a professionalism, strong work ethic, and time management skills honed at Rocking the Boat, currently serves on both the Spanish Team and Hiring Committee at BDS.
"We were given responsibilities and held accountable. People depended on me to collect my share of water quality data. We were put in challenging situations and problem-solved our way out of them. These are skills you are not taught in school and some do not get at home."
Today, adult Stephanie is focused on addressing an issue that hindered teenage Stephanie and continues to be widespread in her community. "Black and brown people aren't invited to the table, networking is extra important but not emphasized early on the way it should be. I tell my clients, I tell my daughter, 'Use your resources. What's on your block in the Bronx is just the beginning.'"
Thank you for helping to sustain and grow Rocking the Boat's
youth development programs!
Thank you for helping to sustain and grow Rocking the Boat's
youth development programs